We know that resilience is key when it comes to establishing and scaling a business and even the most successful entrepreneurs face numerous setbacks along the way. Reaching out to investors just once often won't result in a meeting, but that's not to say entrepreneurs should give up and assume a lack of interest.
The story of Doordash is a great example – illustrating that even if a VC initially rejects an investment opportunity, they may still join a subsequent round. So, how do time-poor entrepreneurs, who need to concentrate on growing their business, follow our advice to focus on the investors most likely to materialize into a deal?
The key is to have a good communications strategy, targeting the right investors, with relevant messages, for each stage of your business growth. And that's typically most efficiently achieved with the help of a CRM or marketing automation tool.
That's why we've introduced downloadable lists in Qodeo – allowing investors and entrepreneurs on our Qodeo Concierge package to use the new 'Export' button, in their search results, to download list of investors or businesses that match their search criteria.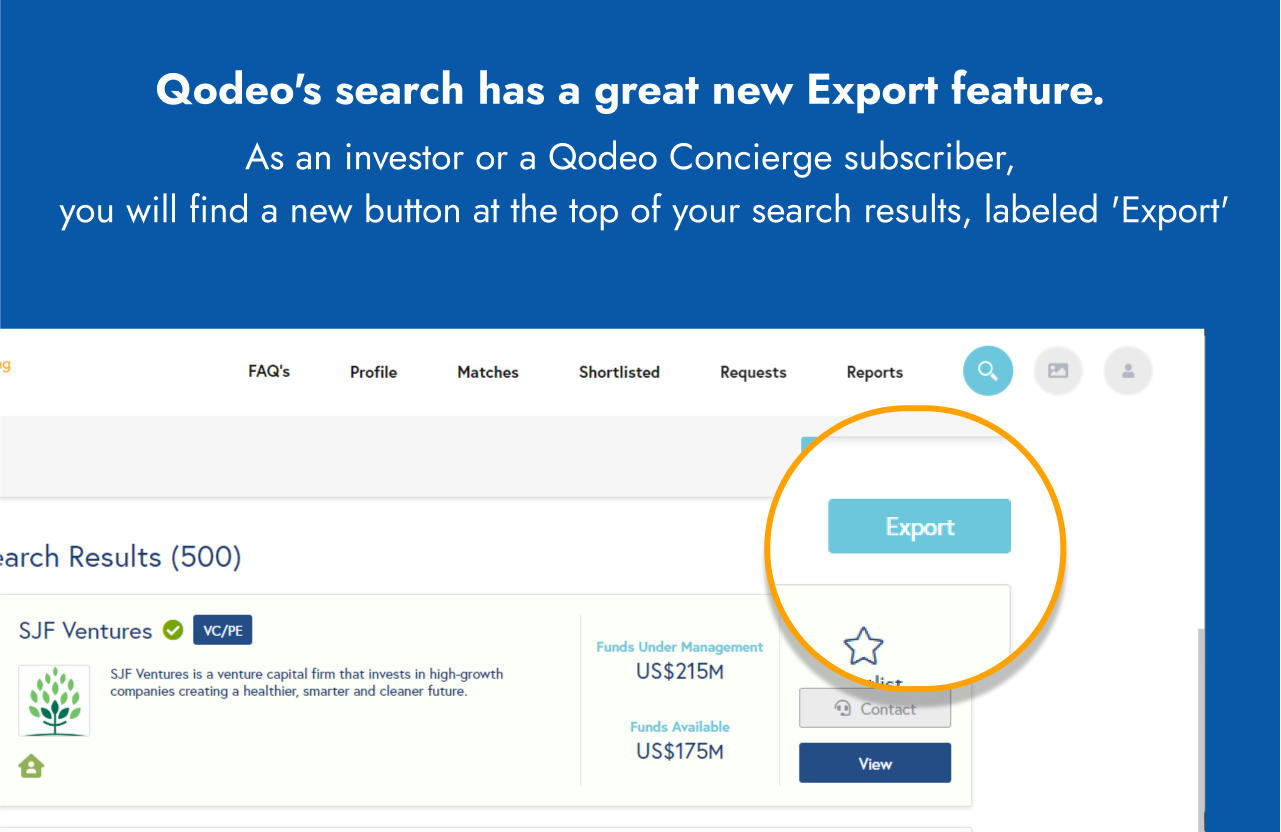 Click on 'Export' and you'll be emailed a spreadsheet of your top 30 results in Excel format. Then you can easily import them into your CRM, to receive your targeted communications, without spending time on laborious data entry.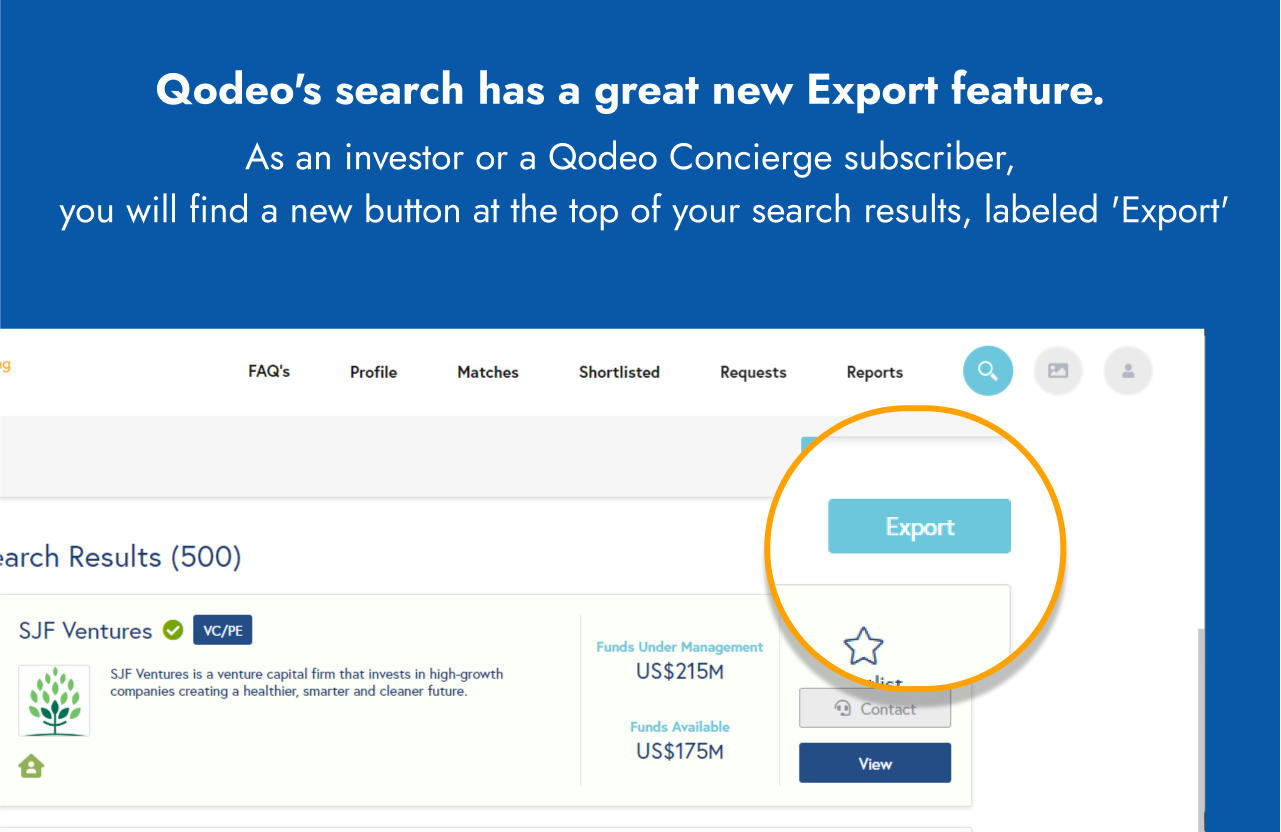 This new feature was developed in response to user feedback. If there are additional features you'd like to see in Qodeo, please get in touch to let us know.