7 April
Boston Venture Post Pandemic
Free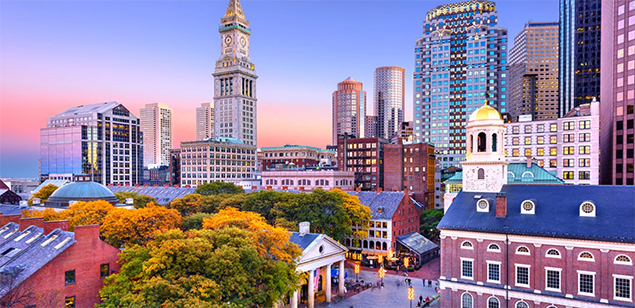 In partnership with






Sign up for our online event

About this event
Join us April 7th (virtually or in person*) to hear the latest insights from Boston University Questrom School of Business MBAs! Our researchers will discuss post pandemic trends from their recent Qodeo project where they interviewed venture capital and private equity firms in the Boston region.
Opening remarks from Barbara Bickart, Senior Associate Dean of Graduate Programs at Questrom School of Business, followed by presentations and a panel discussion featuring BU's Professor Greg Stoller, Corporate Advisor/Entrepreneur Kevin Blackman, Angel Investor/ Startup Mentor Ben Littauer, Shironda White, Qodeo CEO Simon Glass and more.
All attendees will receive a free copy of this year's Qodeo Boston report; and entrepreneurs can enjoy a special discount code for Qodeo's investor-entrepreneurs matching service.
Special thanks to our MBA researchers: Chris Zhang, Ehab Morad, Fan Xia, Ivy Zhong and Siobhan Bauer





Sign up for our online event

Date and timeThu, 7 April 202212:00pm – 2:00pm EDTLocationQuestrom School of Business595 Commonwealth AvenueBoston, MA 02215
Speakers

Barbara Bickart
Senior Associate Dean of Graduate Programs at Questrom School of Business

Greg Stoller
Boston University Professor

Kevin Blackman
Corporate Advisor/Entrepreneur

Angel Investor/Startup Mentor
Senior Associate Dean of Graduate Programs at Questrom School of Business

Shironda White
Qodeo CEO

Qodeo CEO and Director
Senior Associate Dean of Graduate Programs at Questrom School of Business
The start of a beautiful new relationshipGet started with qodeo todayGet a free 7-day free trial. Cancel anytime.

Entrepreneur sign up


Investor sign up